Advertising leaflets distributed application
Why don't you and PR shops and businesses in the advertising leaflets?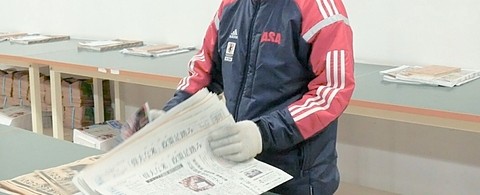 Flyer advertising leaflets Pro comes in response to the proposal.
The proposed area have repercussions and the number of copies setting.
Inserts inserts, get feedback and Asahi newspapers other than the suggestions according to the type of business.
Please leave all to the planning, design, printing, delivery and advertising inserts.
That's why newspaper advertising leaflets is enabled.
Newspaper readership is in Ibaraki Prefecture in Japan is top-level.
Seen on a nationwide scale often read newspapers.
Attention of newspaper advertising leaflets are outstanding.
Please feel free to contact us from the following button.
We will contact by the representative.
This page has been automatically translated. Please note that it may differ from the original content.